Roku Adds Google Assistant Support To Compete With Amazon's Fire TV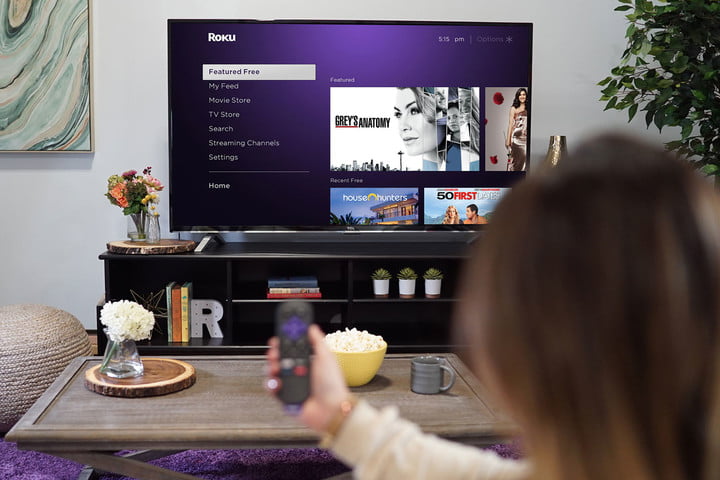 There is now zero doubt that Roku's business is under direct attack — from Amazon.
On Monday, Amazon surprised us with a massive array of new devices, including  the release of its Fire TV Recast over-the-air (OTA) receiver/DVR. Add this to its recently launched Fire TV Cube — a device that has garnered very favorable reviews even from Roku fans — and it's easy to think that Roku is beginning to sweat. But on that same day, Roku quietly announced that it won't be taking this challenge lying down. In fact, it intends to fight Fire TV with fire! Or at least, with Amazon's biggest voice competitor: Google. According to a company press release, its upcoming Roku OS 9 for Roku devices, and Roku OS 8.2 for Roku TVs, will add support for Google Assistant.
"In the coming weeks," the release states, "you'll be able to use Google Assistant devices to control select Roku streaming devices to pause and search for content and launch channels." Roku TV users will also be able to control TV power, volume level, mute, input switching, and channels changes —  if there is an OTA antenna connected.
This news comes amidst rumors that Amazon is planning a free content streaming service to compete with Roku's new ad-supported Roku Channel.
In the past, there have been some clever workarounds for getting Google Assistant and Alexa to work with Roku, but this is the first time Roku has delivered official support for a third-party A.I. voice product.
The two new OS versions bring some other features too, including support for the premium version of Pandora and Spotify (including Spotify Connect compatibility), automatic volume leveling, and the ability to do voice searches specifically for free content. That last feature is clearly aimed at highlighting the content available within the Roku Channel.
Roku TV users who also have a set of Roku TV Wireless Speakers, get a new feature called Speech Clarity. When turned on, it looks for voice frequencies and "boosts them to address intelligibility."
Unfortunately, Roku users may have to wait a while before issuing commands to their TVs. The new software is rolling out very slowly, with some Roku devices not expected to get the update until the first quarter of 2019.