George RR Martin Reveals More About 'Game of Thrones' Prequel Series
Hold all the doors! In a move that was somehow both out of the blue and utterly unsurprising, HBO in June 2018 gave the green light to a Game of Thrones prequel pilot from George R.R. Martin — the author behind A Song of Ice and Fire, the books upon which the original show is based — and screenwriter Jane Goldman (Kingsman: The Secret Service).
We now have a few more details from Martin himself about the project, which previously added Poldark actor Josh Whitehouse to a cast led by Naomi Watts.
In an interview with The New York Times, Martin indicated that Goldman will have a lot of open space to create the world of the series, as the particular age in which it's set — thousands of years before the events of Martin's novels — isn't referenced all that much in A Song of Ice and Fire or the HBO series.
"If you look at the published books so far, there's really very little material about that — a sentence here, a sentence there. Old Nan tells a tale that takes up a paragraph. So Jane had to create the characters, the settings, and some of the events," explained Martin. "We had to look at everything that was said and say, 'OK, here's what was said at this point, we need to make it consistent to that.' We kicked around some ideas and I made some suggestions. But mostly it's been Jane running with it."
"It's set thousands of years before Game of Thrones," he added. "King's Landing does not exist. The Iron Throne does not exist. There are no dragons there."
The cast
The character Whitehouse will play in the series is a bit of a mystery; no details were revealed in the casting announcement made by The Hollywood Reporter. All that's known about his character is that he'll play "a key role, though not the central male lead."
Whitehouse is best known for his portrayal of Hugh Armitage in period drama Poldark and will appear next in a remake of 1983's Valley Girl.
Just a few days before Whitehouse joined the series' cast, the Game of Thrones prequel added some serious star power with Watts, a two-time Oscar nominee, joining the show in a lead role.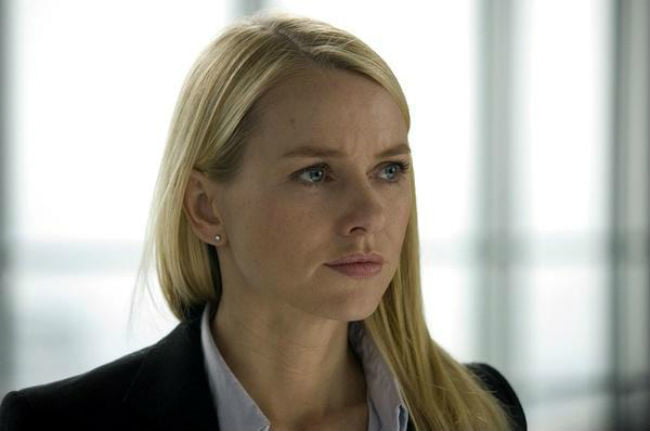 According to Variety, Watts will play "a charismatic socialite hiding a dark secret" in the series, which is expected to begin filming in early 2019.
The story
The series will be set thousands of years before the events of A Song of Ice and Fire and reportedly involves the final days of the Age of Heroes, a time when many great kings and heroes (Bran the Builder, Lann the Clever, the Grey King) lived. Due to the era in which the show is set, HBO and Goldman have indicated that Game of Thrones fans shouldn't expect to see any of their favorite characters in the prequel series.
The show is said to chronicle "the world's descent from the Age of Heroes into its darkest hour, and only one thing is for sure: From the horrifying secrets of Westeros' history to the true origin of the White Walkers, it's not the story we think we know."
Behind the camera
HBO confirmed the scheduled start of production on the pilot during the Television Critics Association (TCA) summer press event. The network is reportedly looking for a director to helm the pilot, with Goldman attached as showrunner and executive producer alongside Martin and several other Game of Thrones executive producers.
.@HBO boss Casey Bloys on @GameOfThrones prequel pilot: Starting search for director, hoping to start shooting next year. #GameofThrones #TCA18

— Debra Birnbaum (@debrabirnbaum) July 25, 2018
Rumors surrounding multiple prequel projects have been flying for a while. It is a bit surprising, though, that Martin would offer his assistance on this particular project, considering he was less than pleased when Thrones deviated heavily from the books (the sixth volume, The Winds of Winter, has been delayed several times thus far).
Apparently, Goldman "won" a sort of contest at HBO in which five writers came up with ideas for prequels and spinoffs; the other four are "still under consideration" at HBO. Her previous writing credits include Kick-Ass, X-Men: First Class, and X-Men: Days of Future Past, and she will be writing the script for Disney's upcoming live-action Little Mermaid reboot.
Game of Thrones will conclude its eight-season run in 2019, after which showrunners David Benioff and D.B. Weiss will go on to develop a trilogy of Star Wars films for Disney. The two reportedly "elected not to be involved" with Goldman's prequel project.
Updated on December 3, 2018: Added more details from George RR Martin.