Best Black Friday Furniture Deals: Take Up to 80 Percent Off
Black Friday isn't just a good time to buy a new TV or laptop. Retailers across all industries use the holiday weekend to offer incredible deals on everything from kitchen appliances to full bedroom sets. As such, it's the ideal time to upgrade your space with pieces that will make you feel more comfortable and happy in your own home.
In the same way that big ticket electronics are offered at a huge discount over Black Friday (check them out here), many furniture companies offer doorbuster deals on normally expensive items like Turkish rugs, sectional couches, and leather armchairs. With offers up to 80 percent off, you can feel good about finally investing in that sought-after piece.
Wayfair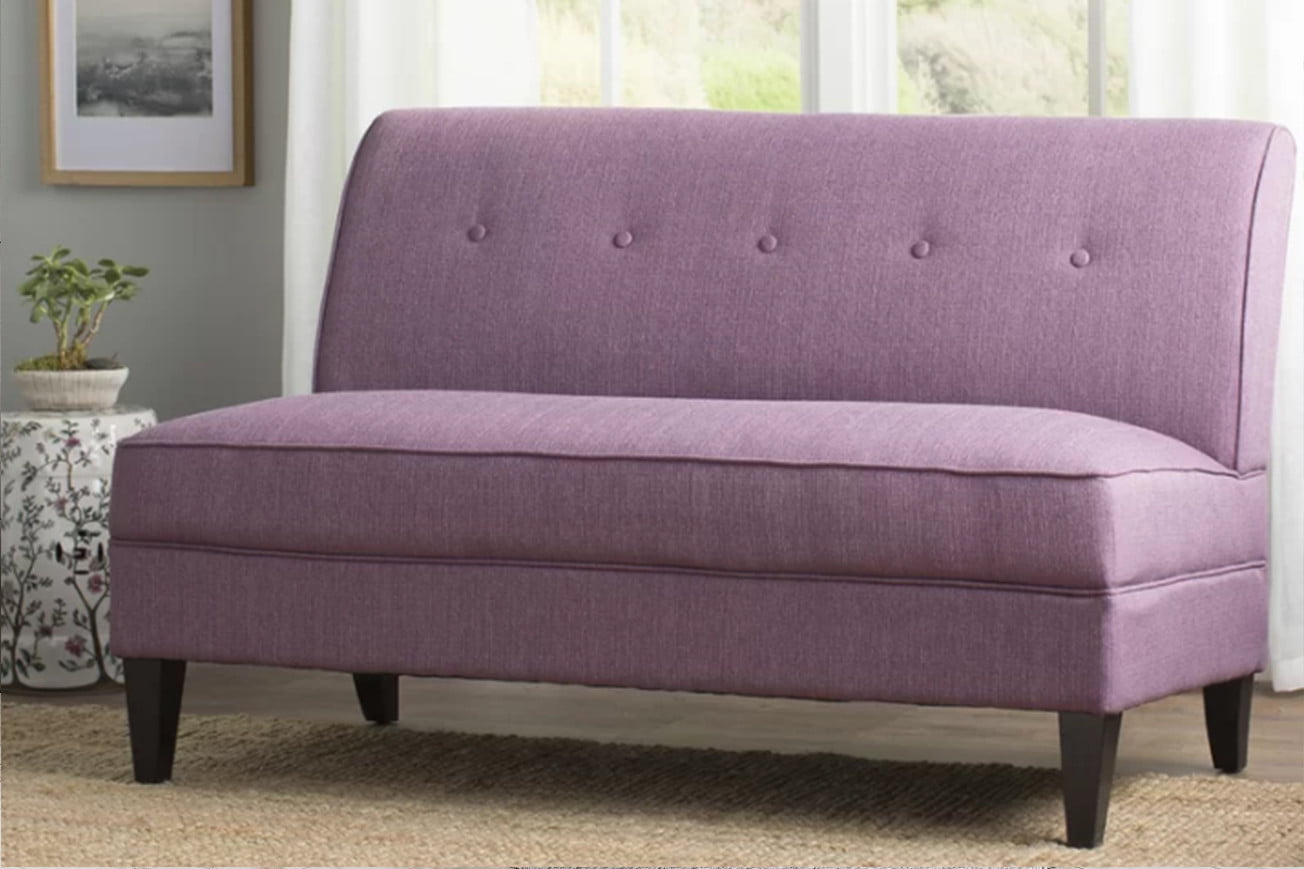 Known for its vast selection of over 10 million products from over 10,000 suppliers, Wayfair is offering up to 80 percent off its furniture and home decor this Black Friday — that includes up to 70 percent off most bedding and sheet sets, and up to 60 percent off mattresses, living room furniture, home decor, and more. The retailer's Black Friday/Cyber Monday sale starts on November 16 and continues through to the 30th, giving you ample time to find and compare deals on statement pieces. Here are just a few we like on the site:
Perseus Loveseat

Struggling with what to put in that empty living room corner or your front foyer? The petite Perseus Loveseat will fit any awkward space, bringing life and drama to your room. On sale for 68 percent off and available in 13 colors, you can purchase this small settee for just $300.

Deandra Dining Chair

You've probably seen this chair (or a lookalike) in one of your friends' Instagram stories. Modern, minimalist, and effortlessly stylish, the Deandra Dining Chair works well with both contemporary and traditional dining sets. Thanks to its versatility, you can purchase this piece with confidence (even if you struggle with interior design). On sale now for 64 percent off.

Souliere Platform Bed

Nothing instantly upgrades your bedroom quite like a platform bed. Ditch the bulky boxspring and invest in this piece from August Grove. Though at just $133 (47 percent off), this "investment" shouldn't require too much deliberation.
Macy's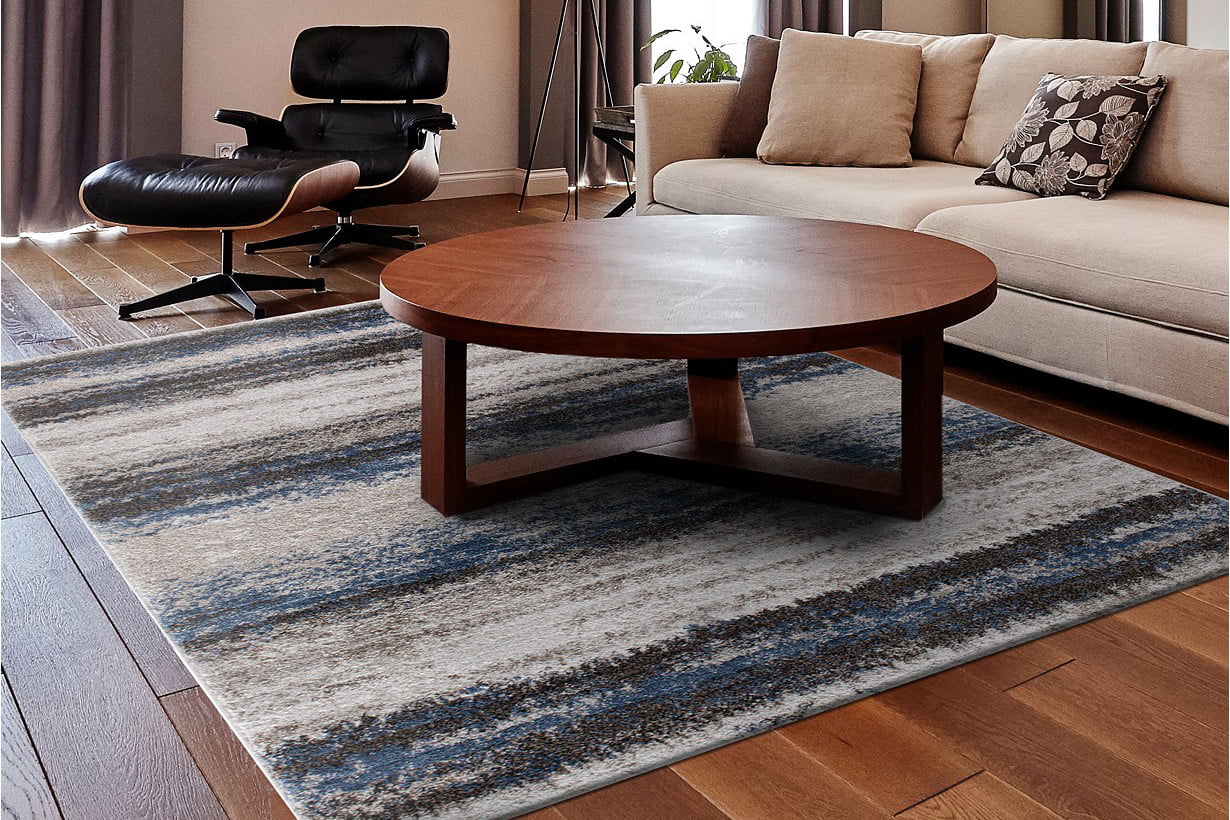 While the store is probably best known for its clothing and cookware offerings, Macy's is also serving up excellent deals on bed sets, couches, dining sets, and area rugs this Black Friday. Beginning on November 21 and continuing through to November 25, the sale features savings of up to 75 percent off.
KM Home Leisure Bay 7-foot 10-inch by 10-foot 10-inch area rug

Both hand-made and machine-made rugs are on sale at Macy's, in a variety of sizes, shapes and colors, too. We like the KM Home Leisure Bay area rug not only for its modern Bay Sea Blue design, but because it comes with a matching 2-foot 3-inch by 7-foot 7-inch runner and 3-foot 3-inch by 5-foot 3-inch accent rug. For $639 (almost 50 percent less than the usual $1,199 price), you get a complete set that you can use to create a cohesive and cozy space.

Brenata or Lodie sofa

Created for Macy's, these two couches stand out from the other furniture deals at Macy's because they're 60 percent off the usual price. Standout details include the Brenata

's

ornate, metal caster legs — which elevate this from any old couch to a subtle but elegant statement piece — and the Lodie

's

soft polyester cover. Available in gray or tan tones, these neutral pieces would fit well in almost any design plan, be it modern or traditional.

Sealy Posturpedic Lawson Queen mattress + free box spring

Regular $1,439, this queen size mattress from Sealy is available for $597. If you purchase this mattress (or any other listed for $499 or more) with your Macy's Credit Card, you won't have to pay any interest if paid in full within 12 months. Plus, no down payment! You'll also find mattresses from top brands like Macybed, Beautyrest, and the Hotel Collection by Aireloom.
Walmart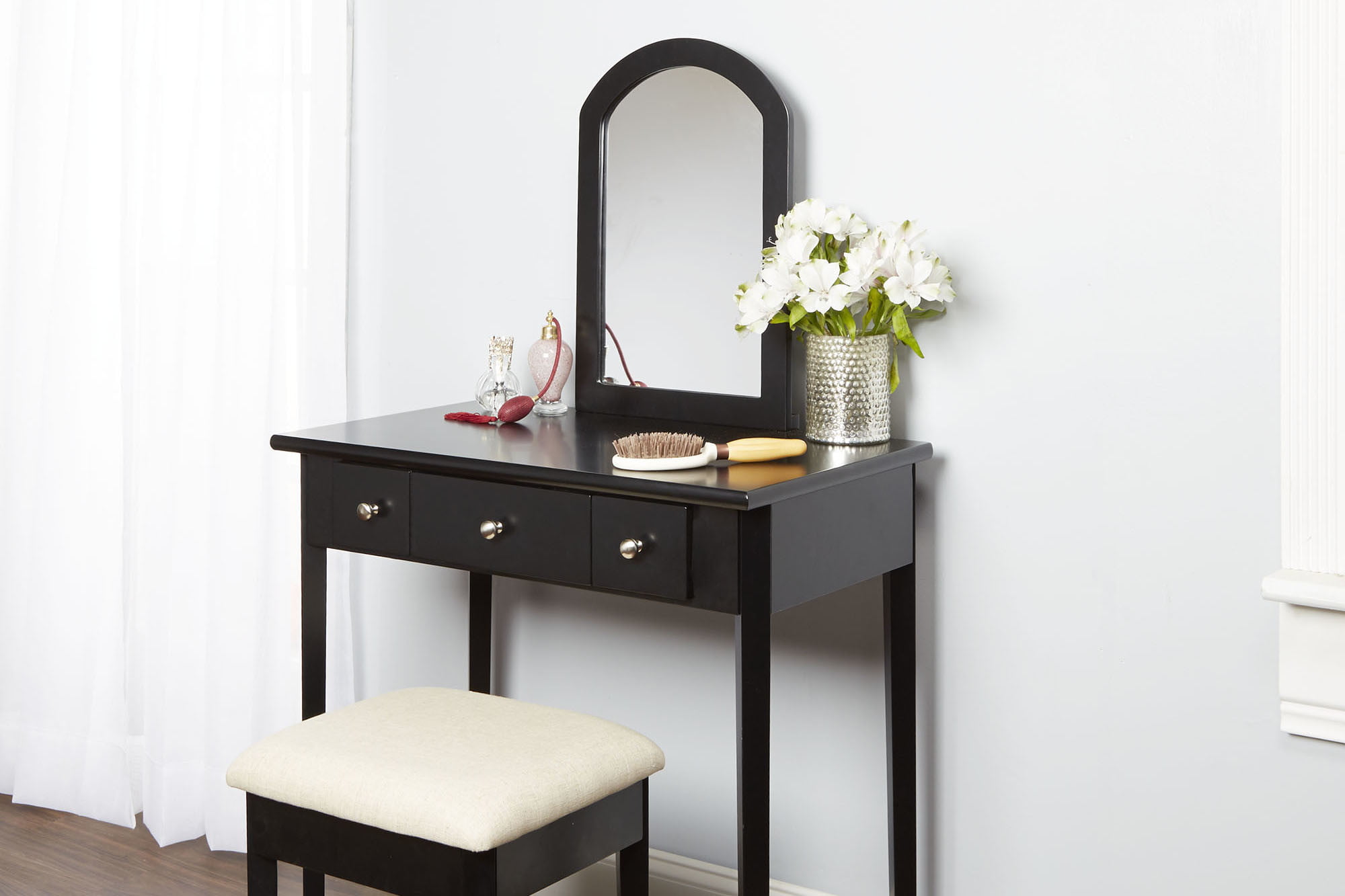 Walmart has established itself as a major player in the Black Friday space, and that includes furniture deals as well as clothing, home products, and electronics. The retailer's products are usually quite inexpensive, and during Black Friday even more so. You'll find many home furniture staples for under $100, including the following:
3-Piece vanity set

Mainstays has taken an elegant piece of furniture and brought it into the 21st century by equipping this vanity with one standard outlet and two USB ports. This also turns it into a one-stop destination for getting ready in the morning, since you'll be able to curl your hair and do your makeup all in one place. Get everything you need to outfit your dressing room — the vanity, mirror and bench — for just $94.

30″ storage ottoman

Great for front entryways and bedrooms, this hinged storage ottoman lets you easily hide away shoes, blankets, board games, or anything else you want to throw at it. The cushioned top lets it do double duty as a seat (or triple duty as a footrest). Find it for $29 on Black Friday, a savings of 27 percent.
Home Depot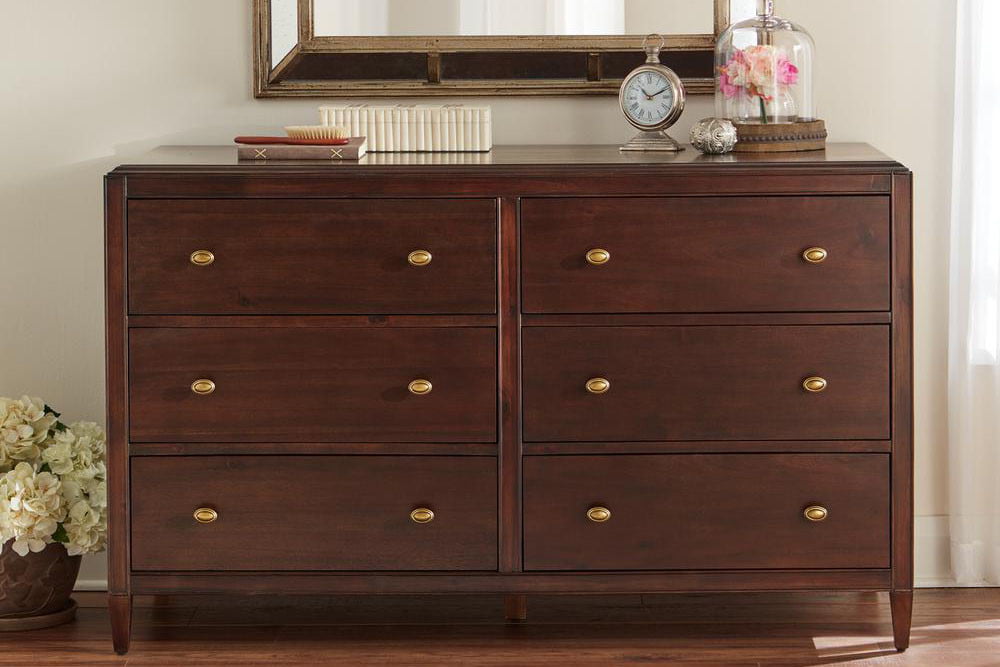 Home Depot isn't just a place to visit when buying paint supplies. This retailer has everything you need to make your house a home, from top-of-the-line finishings to high end furniture sets. Their Black Friday sale has already started, so you can get a jump on your shopping with deals up to 70 percent. Here are a few that caught our eye:
Lena 6-drawer chestnut dresser

This is a piece that will last you a lifetime, and likely stay stylish through the years, too. Designed with a unique acacia wood grain, this rich chestnut dresser has six drawers that provide ample storage space. You can get it for 60 percent off while supplies last.

Craft space white writing desk

Available from Martha Stewart Living, this writing desk is a crafter's paradise. The top surface has a scratch-resistant coating, meaning you can scrapbook, sew, and sketch without worrying about damaging this piece of furniture. You might even want to buy two and set them up back to back to create the ultimate studio space. Currently listed for 40 percent off regular retail price.

Becca cream leather side chair (set of 2)

 Elegant but not fussy, the Becca cream leather side chairs are a flawless addition to your dining room. They're constructed of leather and birchwood, and you'll definitely feel the quality as you sink into these plush cushion seats. Finished in cream or grey, the Becca side chairs are discounted 60 percent during Home Depot's Black Friday sale.
Target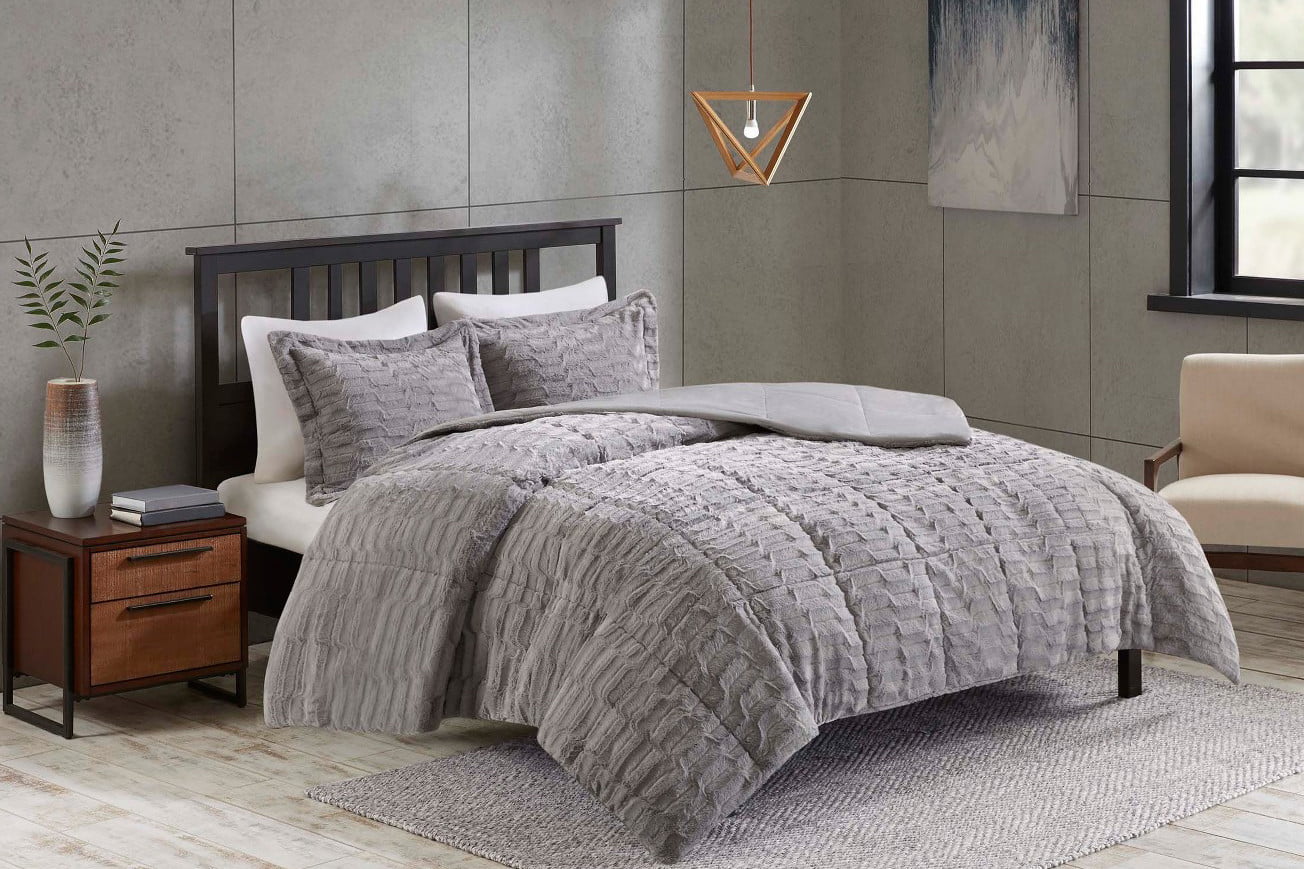 Target's 2018 Black Friday preview does not include any specific deals on furniture like chairs or bed sets, though there may be a few surprises in store on the day of the sale. However, the company has marked many of its best small appliances and bedding down by 50 percent. Doors open at 5 p.m. on Thursday, November 21, reopening at 7 a.m. on Black Friday, and you can shop deals before then at Target.com.
Full/Queen 3-piece faux fur bedding set

Bundle yourself up in a luxurious (but inexpensive) bedding set like this one, available for $25, regular $50. Perfect for cold winter nights, this bedding set comes in a broken stripe pattern, which when paired with the faux fur texture creates depth and interest. Available in gray and white, additional sizes will be available in stores and online.

1,200-thread-count sheet set

Choosing the right bedding is a very subjective process that includes considerations of thread count, fabric and style. A 1,200-thread-count sheet will feel heavier than a 200-thread-count sheet, for example. These sets are also available in a range of colors for $25 during Target's Black Friday sale.

Looking for information about the best deals? Find more from our Black Friday and Cyber Monday deals pages.
We strive to help our readers find the best deals on quality products and services, and choose what we cover carefully and independently. If you find a better price for a product listed here, or want to suggest one of your own, email us at
[email protected]
.
Digital Trends may earn commission on products purchased through our links, which supports the work we do for our readers.