Apple iPad Pro 2018 | News, Rumors, Features, Release Date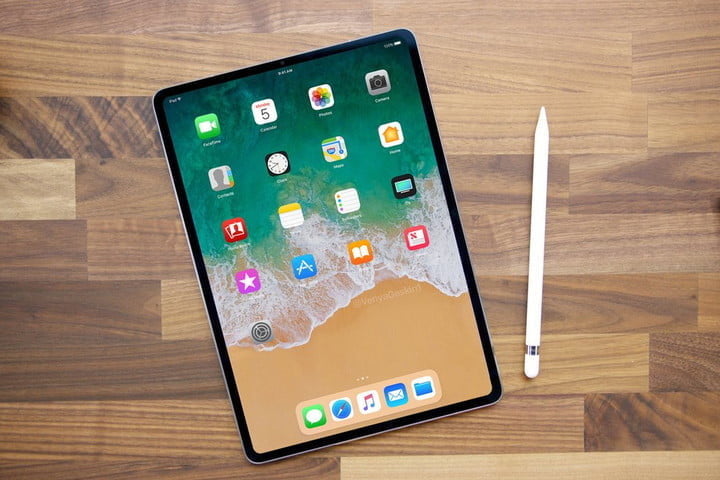 The Apple iPad is considered to be one of the best tablets available, and an update to the range is expected in late 2018. Apple currently has three different iPad models in its range, but doesn't always update each version annually, meaning that although leaks are giving us a hint at what's to come, the full story is still far from being known.
Here's what we know about the 2018 Apple iPad range so far.
Release date
While we did not see an iPad announced at this year's keynote, we did see the new iPhone XR, iPhone XS, and iPhone XS Max. And although a date has not been confirmed, we expect to see the 2018 iPad Pro lineup at an event later in the year. Code found in iOS 12.1 beta shows there will be a fall 2018 iPad which we believe will be the iPad Pro.  In the past Apple has announced iPad hardware in November, so we're expecting a late October or early November announcement.
Apple announced its new iPhone XS and XR smartphones, along with the Apple Watch Series 4, at an event in September.
We'll keep you updated on all the 2018 Apple iPad Pro range news and rumors here, so check back often.
Face ID and display
Face ID replaced Touch ID on the iPhone X, and it may do the same on at least one 2018 iPad Pro model. Code related to the feature has been repeatedly discovered in developer versions of iOS 12. Good news has come from one investigator, claiming Face ID will work in landscape orientation. And iOS 12.1 beta code adds even more fuel to the fire, with code suggesting Memoji Sync will be introduced in the coming months — presumably to sync Memojis between iPhones and the new iPads.
An earlier pre-release version of iOS 12 developer beta showed the iPhone X's Face ID software inside the iPad version, indicating work on adapting it was underway.
The Face ID setup UI is finally working on iPad. Clearly not done yet as can be seen by the descriptions mentioning "iPhone". But it's a start 🙂 pic.twitter.com/PVQgfbne15

— Guilherme Rambo (@_inside) June 5, 2018
Anonymous sources speaking to Bloomberg claim the new iPad tablets will have slimmer bezels and Face ID. Removing the home button, and therefore Touch ID, will make shrinking the bezels possible, the source said. Earlier this year, Apple analyst Ming-Chi Kuo wrote in a note to investors the next 10.5-inch and 12.9-inch iPad Pro will have a Face ID experience "consistent with the iPhone X."
Apple iPads with iOS 12 use the same gesture control system as the iPhone X. You're able to swipe up from the bottom of the screen to bring you to the home screen, and to access the Control Center, all you need to do is swipe down from the top-right corner. Beta versions include multi-user Face ID, allowing you to add two different Face ID profiles to unlock your phone and complete tasks.
Design
Apple minimized the bezels around the 10.5-inch iPad Pro when it launched last year, then got rid of the bezels entirely on the new iPhone X. The 2018 iPad Pro may share a similar look to the iPhone X, losing the home button and shrinking down the bezels, but avoiding the iPhone X's controversial "notch" above the screen. And according to mobile leaker CoinCoin it will also be the thinnest iPad yet, coming in at just 5.9mm.
While Apple may be minimizing bezels on the 2018 iPad Pro lineup, that doesn't necessarily mean the tablets will get smaller. In July, Apple analyst Ming-Chi Kuo predicted Apple will announce 11-inch and 12.9-inch iPad Pro models.
These renders of the iPad Pro 2018 show a device that's comfortably bezel-less, but also comes with some fairly substantial changes.
[Exclusive] Apple iPad Pro 12.9 (2018) 5K Render Images!https://t.co/kcTyfinzGo#MSPExclusive in collaboration with @OnLeaks#Apple #iPad #iPadPro #iPadPro2018 pic.twitter.com/96JFvt5i9K

— mysmartprice (@mysmartprice) September 3, 2018
These renders are apparently based off a CAD design for the new iPad Pro, and the final version of the new iPad Pro could look completely different. The Home button is missing, which may indicate a reliance on Apple's Face ID for unlocking. There's also no headphone jack, though there may to be a mystery button below the volume keys. It's not the power button, as that's on the top right of the device. Its function is a mystery for now.
We've heard plenty of rumors that the 2018 iPad Pro would feature smaller bezels than previous iterations, but now we almost have confirmation from Apple itself. A new asset was found in iOS 12 developer beta 5 by 9to5Mac, which shows an icon of an iPad with no home button and smaller bezels. Notably missing from the icon is a notch, seemingly confirming that the 2018 iPad Pro won't have one.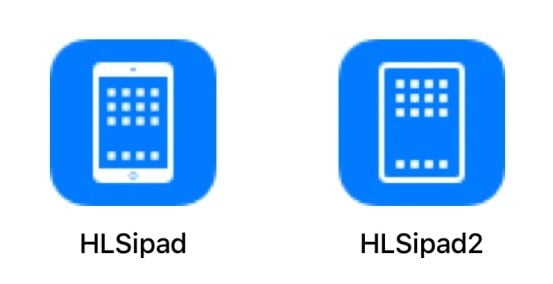 If the new iPad Pro features a front-facing TrueDepth camera with Face ID, it's possible it will only operate in portrait mode, prompting Apple to reportedly move the Smart Connector closer to the Lightning port — see the purported leaked CAD image from @OnLeaks below — meaning that if you want to dock the device, you'll have to do so in portrait mode. That's sure to be frustrating to those that regularly use their iPads with keyboards. The report, from Japanese blog Macotakara, also indicates that Apple will remove the headphone jack from the iPad Pro.

Following WWDC 2018, iPad gestures on iOS 12 now mimic the iPhone X — which includes swiping down from the top righthand corner to access the Control Center. This could mean the 2018 iPad might have a notch, after all.
New Apple Pencil
The Pencil stylus may get an update with the 2018 iPad range. Anonymous sources speaking to Bloomberg hinted a new version, complete with new software features and tools, is being prepared. Finer details about what to expect have not been leaked at this time.
Updated on October 15, 2018: iPad may be 5.9 inches thick and lack headphone jack.