AMD Navi: Rumors, Price, Release Date, Features, and Performance
After having announced its high-end Vega graphics two years ago, AMD is now turning its attention to the mi-range market with its 7nm Navi graphics. Rather than compete in the premium segment against rival Nvidia's recently announced RTX cards, Navi will hone in on AMD's strength by delivering the most graphics bang for its price point.
Despite its potential, PC gamers may not want to get too excited about Navi, at least initially. Leaked roadmaps for Navi suggest that AMD is focusing its efforts with Navi on semi-custom chips, so Navi will likely be catered for Sony's PlayStation 5 console to begin with. However, more recent rumors point to an early-2019 reveal of Navi graphics cards, with potentially explosive performance and pricing.
When these cards do arrive, they could be hotly competitive at the mid-range where AMD has typically made its bread and butter in the GPU market.
Pricing and availability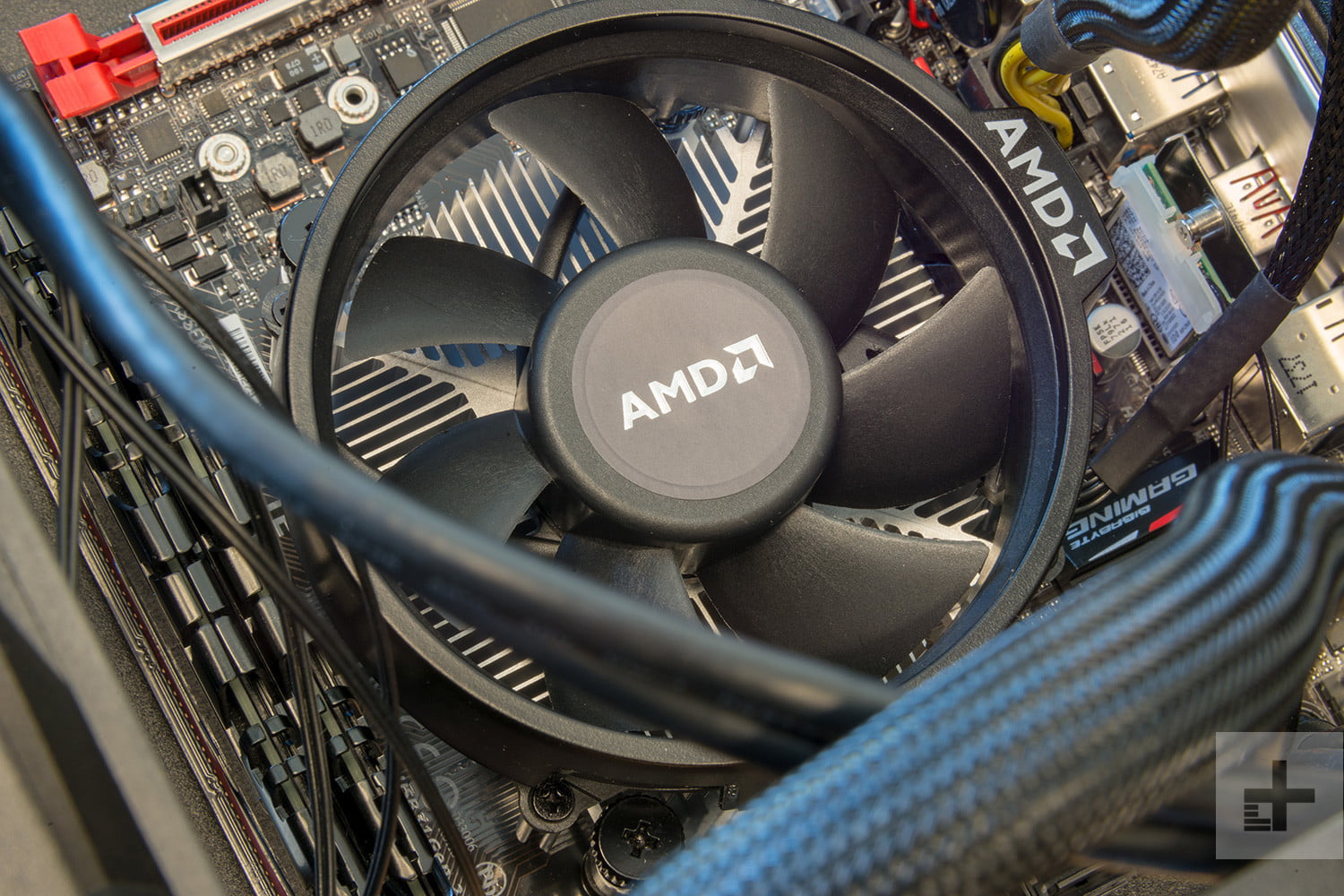 Given that AMD had delayed the launch of its Vega graphics processors, it should come as little surprise that Navi's launch was similarly pushed back. In a corporate blog post, AMD Chief Technology Officer Mark Papermaster outlined that the company is working with fabrication partner TSMC to launch its 7nm products, including Navi, in 2019. "Our work with TSMC on their 7nm node has gone very well and we have seen excellent results from early silicon," Papermaster wrote. He did not, however, provide specifics about the product nor a timeline.
AMD will likely first introduce Navi in two variants, but the model numbers have been largely disputed. Initial reports suggest that Navi 10 and Navi 11 GPUs would be the first to launch, but now it's believed that Navi 12 and Navi 10 will be first in the series. Earlier reports claimed that Navi 10 will be the first Navi to ship, but a more recent report from Wcctech suggests that Navi 12 will be the first to launch, with a debut occurring in the first half of 2019. Previously it was reported that Navi 10 could launch in the second half of 2019, but it's now believed that the launch of Navi 10 has either been canceled or pushed back to as late as early 2020.
AMD's initial launch of Navi will be to support game consoles, and there is speculation that PC gamers will have to wait until late 2020 for the Navi 20 to arrive on PCs. That said, the latest rumors claim that we may see some cards appear before the end of 2019, and that Navi will be priced between $130 and $250. At that price, Navi will take on rival Nvidia's GeForce GTX 1060 graphics and potentially a 2060, but AMD's offering should come with a bit more power. This pricing estimate is in line with Navi's position as a Polaris successor. AMD's Radeon RX 500 series cards typically range between $115 to $289.
The rumor that speculated on the high-performance and low-pricing of the Navi generation also suggested AMD may opt for a psychological advantage with the generation's naming convention. Much like it opted to call its Ryzen chipsets the 400-series (a single digit ahead of Intel's 300-series), AMD may call its Navi cards the RX 3000-series, making it sound like it's one better than Nvidia's 2000-series. For now, it's all just speculation.
Architecture and performance
AMD hasn't given us any hard information on Navi's potential performance. We've been told it's good, but how good? Navi should deliver plenty of performance thanks to its new 7nm process, and it's been leaked internal testing has yielded positive results. Fudzilla cited anonymous sources claiming that Navi's performance in early benchmarks had exceeded AMD's expectations, and the chip is expected to deliver top performance at mid-range prices.
We initially heard that the best release card would deliver Vega 56-level performance at around $250, although the last we heard it might actually equal RTX 2070 performance for that same cost. The high-end solution, said to be called the 3080, would have 8GB of GDDR6 we're told, offering around 15 percent more power than the Vega 64 at a TDP of just 150 watts. The 3070 would be closer to a Vega 56 at just 120 watts, while the 3060 is said to have RX 580-like performance for just 75 watts.
Those numbers seem exceedingly optimistic, so we wouldn't be surprised if reality scales things back a little when we learn more.
Early reports suggested that Navi will be the last AMD GPU to be based on its graphics core next (GCN) architecture. However, more recent reports indicate that Navi will debut with a new microarchitecture, which will help it overcome some of the limitations of the GCN framework. This means that we could see faster clock speeds, more shaders, and better efficiency. AMD also confirmed that Navi will be a scalable architecture that will support both HBM2 and GDDR6 memory. AMD said that it won't use a multi-chip module approach for Navi, according to PC World.
No ray tracing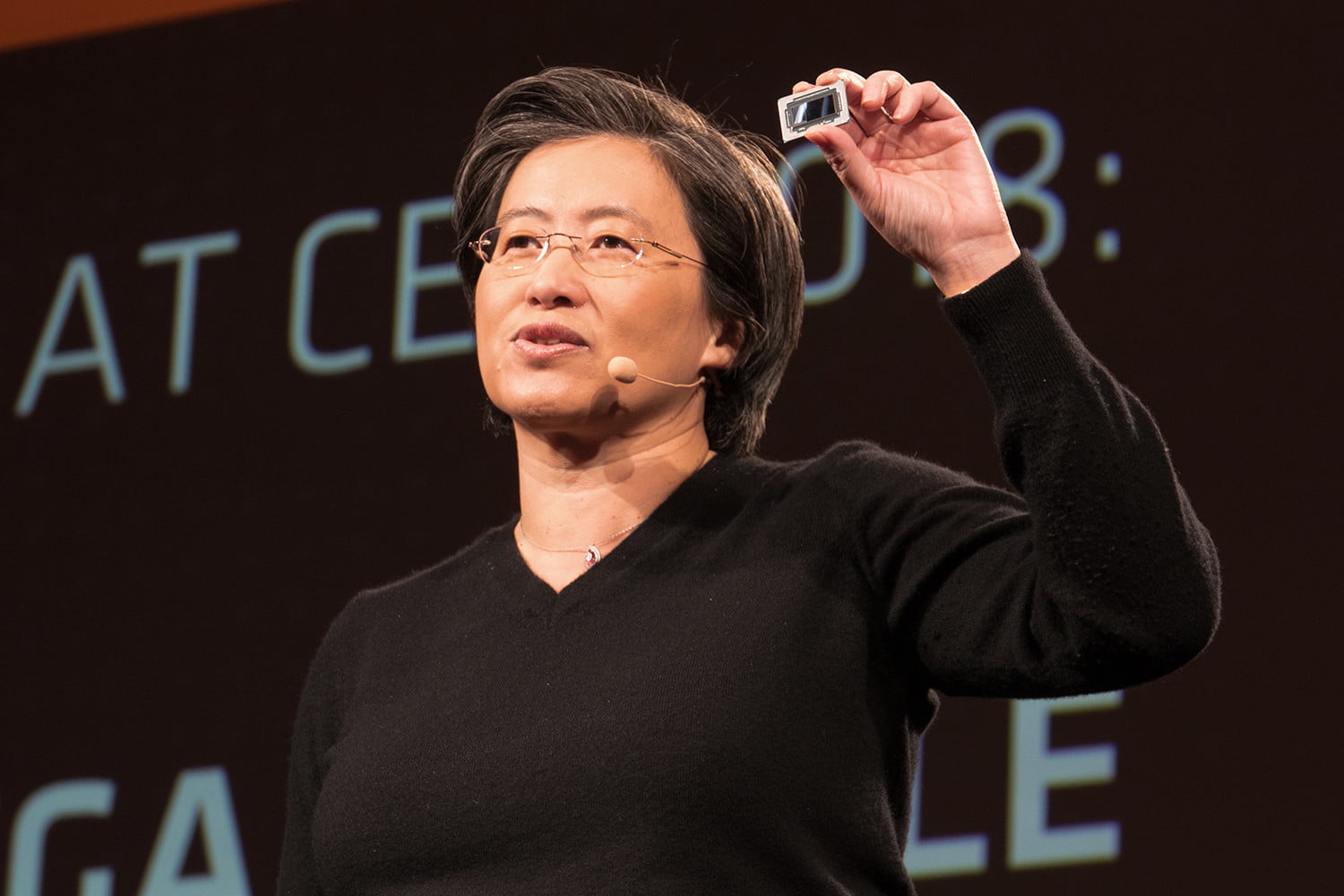 AMD recently stated that it won't support ray tracing, which has been a hallmark of Nvidia's RTX series, until the technology can be implemented on all of its graphics cards. "Utilization of ray tracing games will not proceed unless we can offer ray tracing in all product ranges from low end to high end," AMD's senior vice president of engineering at the Radeon Technologies Group told 4Gamer in an interview.
This news has led to speculation that Sony's upcoming Playstation 5 won't support ray tracing, given that the console is expected to be powered by Navi graphics, and AMD's hesitation on implementing this tech could be based on cost. AMD CEO Lisa Su had hinted about Navi's competitive pricing in a prior interview with PCGamesN, where she discussed performance-per-Watt and performance-per-dollar as motivations behind Navi's design.
To keep Navi's pricing competitive, it's unlikely that the GPU architecture will come with dedicated ray tracing cores, and adding support for the feature could result in a performance hit. For gamers looking at ray tracing, AMD's recent comments lead many to believe that the capability won't be implemented until Navi 20 or even on AMD's next-gen graphics architecture, which was previously codenamed Kuma and is now rumored to be known as Arcturus.